"Education is not the learning of facts, but the training of the mind to think."

― Albert Einstein
WHO WE ARE
IEEE CIS SBC - GHRCE IEEE CIS SBC - GHRCE stands as a dynamic Student Branch Chapter, driven by dedicated IEEE members, committed to advancing the realm of Computational Intelligence technologies that hold significant social relevance and benefit humanity. Through a myriad of distinctive workshops and events, our efforts transcend the boundaries of community welfare, embracing personal growth and skill refinement – from mastering novel technical competencies to nurturing invaluable leadership acumen. Our vision encompasses knowledge sharing, technical mastery, and fruitful collaborations, bolstering networks and propelling individuals towards a brighter collective future.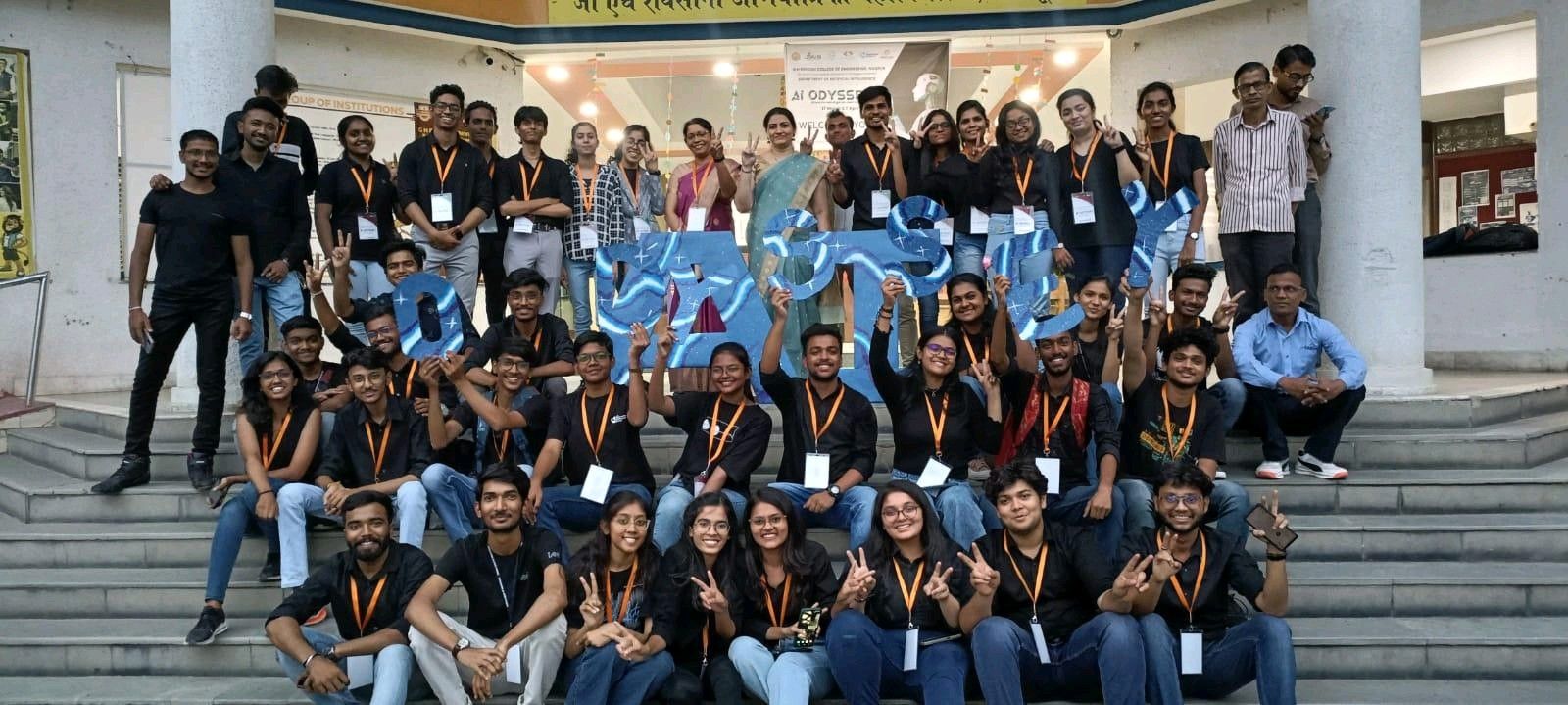 Network Enhancing
where members get to increase their knowledge by connecting with industry people.
Develop soft skills
Opportunity to learn leadership skills in leading technical workshops.
Workshops
To help students to improve their skills and develop thier professional identity.
Professional Growth
Encouraging members to build and own their careers and to give back to society.
Projects
Opportunity that belongs innovative projects carried out throughout the session.
+
Research Papers by members
+
Funding Grants Received
AI Odyssey
The IEEE CIS chapter collaborated with several organizations to organize AI Odyssey - a blend of AI Summit with games, an event aimed at enhancing the practical knowledge of students in the field of AI.
View Details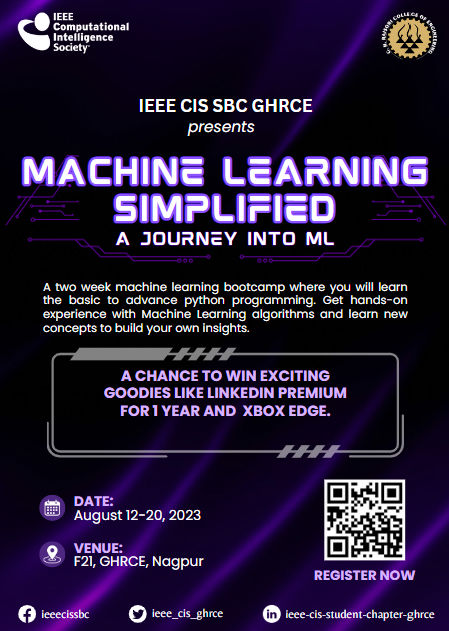 Machine Learning Simplified
A two week machine learning bootcamp where you will learn the basic to advance python programming. Get hands-on experience with Machine Learning algorithms and learn new concepts to build your own insights.
View Details
Demystifying Web 3.0
Web3 is a new addition to the web paradigm. This is the idea of a new version of the World Wide Web based on blockchain technology that includes concepts such as decentralization and token-based economy. Given the current growth and analysis of the Web3 space, a huge adaptation is expected.
View Details
Participants Feedback
Testimonials
It was an Iconoclast experience having an interaction with all fellow global delegates. We are still connected altogether and credit goes to IEEE CIS Chapter - GHRCE for arranging a convocation based on the visions of diveristy & inclusion. Kudos to the hard working team behind the scenes!
Raja Ahmed
TechConvocation participant
SheCodes had thrilling quizzes every weekend which I actually anticipated, SheHacks was an ocean of opportunities and TechConvocation had people from all over the world. I am glad I took part in all these events. I did learn a lot and have dozens of fond memories from these events!
Prakriti Sharma
SheCodes, SheHacks and TechConvocation participant
Being a part of SheCodes was a wonderful experience in which I got to learn a large variety of machine learning concepts from basics to advanced. They helped promote the team building skill by making us do projects in groups wherein I got to meet many amazing people.
Kritika Shah
SheCodes participant